Memorial Service for
David H. Peckham
Services will be live streamed on June 4, 2022 at 2pm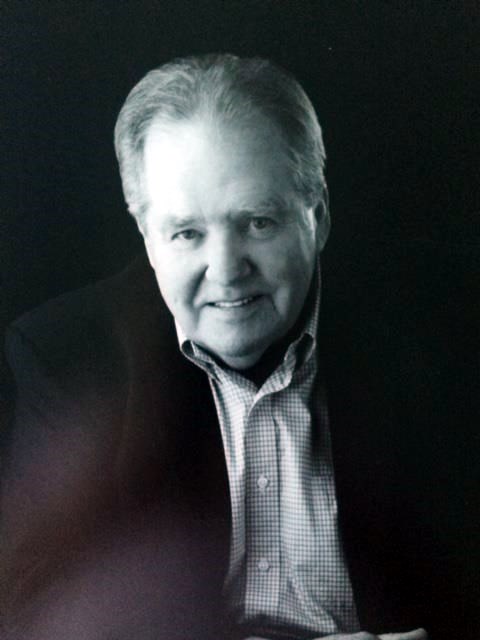 In memory of David Hale Peckham, born June 5, 1944, who passed away peacefully surrounded by his loving family after a short, but well fought battle with congestive heart failure on May 3, 2022.
David leaves behind his wife Rosanne of fifty-eight years, their son Geoffrey Peckham and daughter-in-law Sara Peckham, their daughter Kimberly Peckham-Cox and son-in-law Larry Cox, five grandchildren, Christopher, Lyndsey, Alexander, Charles, and Rigby. His brothers James Peckham, Dow Peckham and a sister Debra McFadden, and numerous nieces, nephews and cousins. David loved his family and held them all close, during his time here with us and always stressed to each of us, the importance of family.
David was born in Longbranch, NJ where his father was a lieutenant in the Navy during WWII. As a Navy lieutenant the family was moved to California and when his father retired from the Navy, they moved back to Massachusetts where he went to school through third grade. His family left Massachusetts, when his mother and father moved to Windham Maine starting Pecks Country Store in the early 1950's. His parents sold the store and moved to Gorham, Maine when he was starting his high school education as a freshman at Bridgton Academy, in Bridgton, Maine. David spent two years at Bridgton Academy before moving to Gorham High school where he met his future wife, Rosanne. During his stay at Gorham High school, he met many friends who he kept in touch with throughout the years at class reunions. He always spoke of the many friends from high school, remembering all the fun and good times they had together. He never forgot any of them over the years, and. this year would have been his sixtieth-class reunion.
After high school, David enrolled at the University of Arizona in Tucson, AZ, as a pre-med student. David and two of his friends traveled from Maine to Arizona in a VW bug, leaving one friend in Denver, Colorado with his family. David soon returned to Maine and married Rosanne and they returned to Arizona together. After a year, they returned to Massachusetts where he worked for Raytheon and RCA, working as a computer programmer and attending Northeastern University in Marketing and Business. David soon learned that sitting at a desk on a computer all day was not for him. He joined ITT and started in computer sales, where he excelled and rose to the top sales person in the country for ITT, winning an all-expenses paid three-week trip to Europe for he and his wife. When he returned from the trip, he was promoted to the New England Marketing Manager, at the young age of twenty-five.
David then realized his potential as an entrepreneur and went out on his own specializing in developing many different types of business including, but not limited to, computer software, Real Estate development in Hollis, NH, which included design, development and construction of quality custom homes, and commercial space. One business in the commercial space included an ice cream shop that provided funds for extensive family skiing trips to the West with close friends and their families, during the Christmas holidays for many years. David developed his businesses with his family deeply entrenched, but he was always the driving force.
David, Rosanne and their family lived in Gilford, NH for many years, enjoying close friends and all that Lake Winnipesauke had to offer before moving to Peachtree, GA for Rosanne's job and finally retiring in Florida. In Florida, David and Rosanne met many new wonderful friends who brought daily enjoyment to a full retirement life.
David was involved in many civic activities, during his life, some as a past President of the Lions Club and a member of the Elks Club in Chelmsford, Massachusetts for over ten years..
David was a devoted husband to Rosanne for fifty-eight years, a loving father to Geoffrey and Kimberly and a fun, inspirational grandfather to his five grandchildren, Christopher, Lyndsey, Alexander, Charles and Rigby.
As a husband, David was completely supportive, devoted to his family, fun, adventurous and full of surprises. We were best friends, working together in many of his business adventures. One never knew when a new car or adventure was going to surprise you on a regular basis. He loved life and was full of energy to tackle what ever came our way. To say I will miss him is not enough, he was the love of my life and my heart will forever be broken by his absence. He was the driving force in our life for many years before he passed the torch to me. I know how much he loved me, how proud and supportive he was of all my accomplishments in our later life. We were young when we married and virtually grew up together, we laughed, argued and loved each other dearly through all of our years
together. Life was never dull with David. He loved to travel, and we traveled extensively throughout our life in Europe, Scandinavia, Canada and at home. I was born in Canada and he always loved traveling back to Miramichi, New Brunswick to visit all of my relatives. We had many fun times and adventures there over many years and he remembered them fondly.
A Celebration of Life gathering for David will be held Saturday, June 4, 2022 from 2:00 – 5:00pm at Aycock Funeral Home, 1504 Southeast Floresta Drive, Port St. Lucie, FL 34983. Masks are optional.
In lieu of flowers, please see link below and make donations in David's memory to the Treasure Coast Food Bank.
To view David's service via livestreaming, please see blue "livestream" link located with Service information below.
To Those I Love And Those Who Love Me
When I am gone, release me. Let me go
I have so many things to see and do.
You mustn't tie yourself to me with tears,
Be happy, we had so many years.
I gave you my love and you can only guess
How much you gave to me in happiness.
I thank you for the love you each have shown
But now it's time I traveled alone.
So grieve a while for me if grieve you must
Then let your grief be comforted by trust.
It's only for a while that we must part
So bless those memories in your heart.
I won't be far away for life goes on
So if you need me, call and I will come.
Though you can't see or touch me, I'll be near
with all my love around you soft and clear.
And then, when you must come this way alone,
I'll greet you with a smile and "Welcome You
Home".